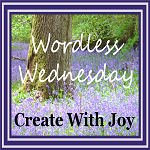 Super Typhoon Yolanda Lashes Philippines
Thereafter, it continued to intensify; at 1200 UTC on November 7, the Japan Meteorological Agency (JMA) upgraded the storm's maximum ten-minute sustained winds to 235 km/h (145 mph), the highest in relation to the cyclone. At 1800 UTC, the JTWC estimated the system's one-minute sustained winds to 315 km/h (195 mph), unofficially making Haiyan the fourth most intense tropical cyclone ever observed.
Several hours later, the eye of the cyclone made its first landfall in the Philippines at Guiuan, Eastern Samar, without any change in intensity; if verified, this would make Haiyan the strongest tropical cyclone to make a landfall on record, surpassing the old record of 305 km/h (190 mph) set by Atlantic Hurricane Camille in 1969.
Gradually weakening, the storm made five additional landfalls in the country before emerging over the South China Sea. Turning northwestward, the typhoon eventually struck northern Vietnam as a severe tropical storm on November 10. Haiyan was last noted as a tropical depression by the JMA the following day.
The cyclone caused devastation in the Philippines, particularly on Samar Island and Leyte, where the governor estimated that at least 10,000 people may have died in the city of Tacloban alone.
According to UN officials, about 11 million people have been affected and many have been left homeless.
Please pray for the Filipinos who are affected by Typhoon Yolanda. God Bless our country.
You can also check my previous post Typhoon Yolanda Lashes Philippines
credit to the owner of the video and Wikipedia